Ever considered streaming, or want to know more about how to get the best out of it? Greetings ladies and germs, today I'll be sharing my top five tips!
I have been streaming since 2013. In that time, I've picked up a lot of experience and knowledge on the topic that I'm keen to share with you!
Make friends!
Also known as 'networking', but "make friends" sounds more fun!
One of the most important things I learned as a streamer was that many of your viewers will also be streamers.
Take the time to get to know your viewers that stream. I like to shout out streamers in my channel and get to know them a bit better.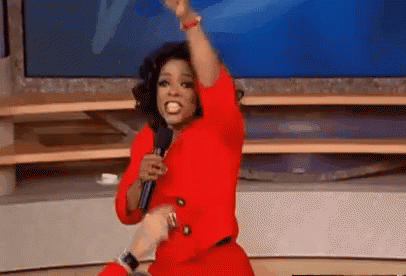 Find other like-minded streamers. You can find them through the browse sections, streaming communities and social media. Try and spend time in their channels and engage with them in their stream.
Aim to 'network' without expecting anything in return. It makes it feel so much better if you are rewarded with a visit or a host from them.
Watching other streamers is a great way to see things from a viewer's perspective too – what do you find appealing? Try and apply that to your stream with your own flair.
Speaking of flair…
Branding
This includes your username. Popular usernames are unique and easy to read (think: Loserfruit, BazzaGazza, DrDisrespect). They sum up the streamers brand nicely.
If your username is 360_N0_SC0P3 people will probably expect you to be playing Call of Duty and not Barbie Magic Make Over.
Create a moodboard of your interests, favourite design styles and colour schemes.
Search for a designer to organise your panels, emotes and overlays if you don't have the skills to do them yourself. If you don't like something you can always change it later, don't feel like you have to be locked into one brand forever.
Branding is a good skill to have and applicable in many aspects in life, for example: resumes and cover letters are basically how you brand yourself to potential employers.
Try not to make your brand and designs too 'busy'. I have a good rule of thumb: keep your brand to three simple things that sum you up as a streamer and person.
Consider asking an unbiased friend (or if you're game, the internet) to look at your branding and see if it matches up with you and your stream personality.
Social Media
If you were like me last year, I had 0 social media presence. Truthfully, I was a bit of a snob and thought I didn't want to 'brag' about my life on the internet.
But now I say: brag away!
I want to congratulate you on your follower goal! I want to see the delicious pizza you ate for dinner! Tell me when your next charity stream is!
Social media is a really excellent tool for growing your stream and your brand. Even if you're not great at taking selfies, you will eventually improve with practise. Twitter is the most important for streamers.
You can consider using Instagram, Facebook and Snapchat as well. Discord is an excellent program to bring a community together too.
The best thing you can do is look at your social media accounts from a viewers point of view. Would you follow your own account?
I personally add memes, funny puns (you could even say they're punderful) as well as self promotional posts sprinkled in.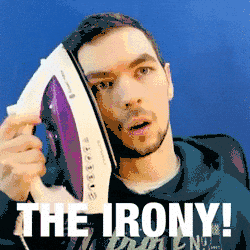 Ok so we've discussed online tools, but what about the physical ones?
Streaming gear
I had no idea how much everything cost before I fell into the rabbit hole of streaming. I'll break it down into must haves and extras.
Even if you're a creative streamer, you will still need an excellent computer to have a high quality stream!
Must haves:
Good Computer

Quality microphone

Headset

Camera

Comfortable chair

At least one monitor

GOOD INTERNET!
Think about:
Green Screen

Ring Light

Microphone arm (and pop filter)

Gaming chair

2 monitors

Extra webcam

Streamdeck
Online Services
Host websites: Twitch, Mixer, Facebook
Streaming programs: XSplit, StreamLabs OBS (my personal favourite)
Twitch bots: Nightbot, Streamelements
Selling merchandise: Tribefire (look, have to give ourselves a cheeky plug!)
Fan engagement: look out for the new Tribefire platform coming out soon (bookmark our homepage)!
All up, it cost me thousands of dollars to get all the high quality products I use, but I was also #blessed with generous donations as well! (detailed list here)
It's very possible to stream to a lower budget, you will just have to work out what you want to sacrifice instead.
Real talk: I streamed on 480p quality for a year on a LAPTOP before I had the chance to get better quality gear. If you're passionate, you can make it anything work!
Entertainment
Whether you're baking a cake, painting a picture or raging at video games, viewers are there to be entertained by you.
On many streaming sites, there are 'IRL' and 'Creative' sections, so you don't only have to play video games.
You can be a variety streamer and stream anything to your heart's content. I've taken up baking and knitting! Just call me 'Grandma Luna'.
If you mainly want to play games but you're not great at them – then you're better off honing in on your other talents to keep people engaged while you play.
Are you good at impressions? Great! Do a Owen Wilson 'Wow' every time you die to an enemy!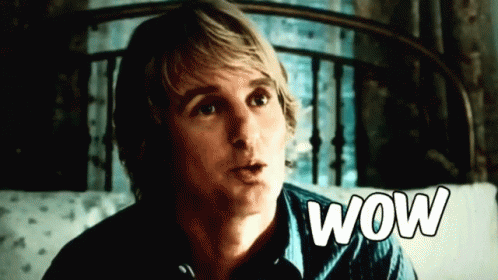 If you are great at video games –  that's awesome and I'm jealous! It can be hard to find the balance between concentrating on a game and being engaging to keep your viewers coming back for more.
There's no easy way to do it, but creating a community helps. Consider finding out what you can do with your viewers (draw them pictures, play group games once a week etc).
Many people consider their stream viewers as family, I am in that boat. I'm humbled and grateful for my twitch family, and I hope I keep streaming for years to come.
SPECIAL ANNOUNCEMENT
Tribefire is building a fan engagement platform for streamers, that tracks your fans across Twitch, Discord and Twitter. They earn points, currency and level up for doing important things like retweeting, sharing, chatting, cheering etc. It's the perfect way to gamify your community. Sign up for the free Beta here!
Feel free to ask any questions in the comments below. Happy streaming!
Aim for the stars,
Luna