You know what time it is: time for another classic Luna article!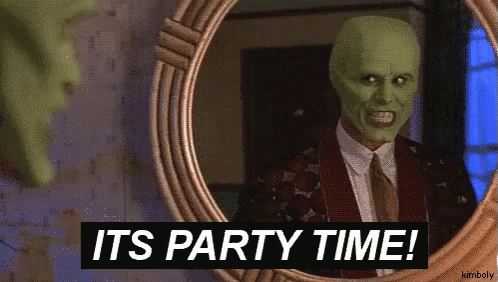 This week I break down my top five hardware pieces for streaming. I get into the nitty gritty of the stats and give you my opinions on what's best.
Editor's Note: Neither Luna nor Tribefire is affiliated with any of these brands/sites in any way.
Let's get into it!
1. PC
Obviously you can't stream without one! As I mentioned in my previous streamer tips article
it is possible to stream purely off a laptop. Especially if you only plan on doing creative or IRL (as I did for years!) streams.
Essentially, laptops are fine if you don't plan on gaming and streaming at the same time.
However, if you really do want a laptop for streaming games on, you will have to be aware that they are expensive – comparable in price to high end computers.
Here's a great review/list of gaming laptops.
Building your own computer is generally cheaper, however there are also pre-built options out there. You can also purchase your parts and pay a nominal fee to get a technician to put it together for you (around $80 AUD).
These are some websites I have used in the past that have been reliable for me
Here is a great all around site with guides and help for your PC Build.
These are my personal minimum requirements for a good stream set up (using anything less will become obsolete quickly):
Processor: Intel Core i7 or AMD Ryzen 7
Graphics Card: 1070 with my favourite brands being Gigabyte or Nvidia
RAM: 16GB DDR4
Hard drive: Buy one SSD (doesn't have to have a lot of memory on it) to put your main programs on (Windows, your favourite games and streaming software) and another hard drive to put extras on. You'll probably want at least a minimum of 1 terabyte of memory.
Motherboard: I like Asus (always make sure this is compatible with your graphics card!)
Monitors: As they say, 2 is better than 1 (most of the time). You'll need 2 monitors so you can divide your screen software and video games.
My favourites are the Acer Predator and Asus ROG series.
Cooling: Either liquid cooling or fan cooling. I think corsair do a great job with this. I also really like their computer cases!                                                                                                              Power supply: 600 Watt with 80% efficiency
2. Headset
These are necessary for good sound, as headphones can be flimsy and have bad sound quality, while speakers echo through your stream.
I used to use a wired headset but I am the type of person who likes to roam around a lot – sometimes I want to go up and get a snack while also listening to music or other streamers, so I really enjoyed the switch to wireless.
I have the Steel Series Artis pro, but there are plenty more to choose from, check out: top wireless headsets for 2018.
However, if you hate charging your headset and much prefer the wired kind, here are the top wired ones for any budget.
So what about microphone? Should you only use your headset mic or get a separate one? This brings me to the next point…
3. Microphone
If you can afford to get one, a microphone is a great addition to a streamers inventory.
Headset microphones can be fine – but let's face it, they are not all that great. They can sometimes be too close to your mouth and pick up on your breathing.
I personally use the Audio Technica 2020 – here's a list of some great mics here.
Accessories like boom arms and pop filters are important and make you look like a pro! A boom arm lets you move your microphone with ease, and a filter protects the microphone from dust (and food – if you're like me and eat close to your mic!).
I use a Rode boom arm (search for a seller location near you here) and a pop filter off eBay (seriously just buy it from eBay, it's cheap and good).
4. Webcam
There are popular streamers without a webcam, like Lirik! Why do you need a webcam?
Statistically speaking (check out the highest viewed channels of September), almost all the popular streamers have a webcam. Especially the esports channels – we love to see the reactions of our favourite stars in game!
But why is that? Why do humans like to see faces so much?
Humans like watching other humans – it's been a thing since the dawn of humanity. Think about how popular physical sports are: thousands of people yelling and eating snacks while watching a group of people hit a ball to score points (in some fashion).
This is really no different, we are social creatures and the internet (and live streaming) is no exception.
TL;DR:  Webcams are not crucial but they really help you grow, here's a good list of some excellent webcams.
5. Gaming Chair
Your health is important, especially when sitting down for many hours at a time. Yes, you can buy a $50 office chair off eBay… or you could invest in your back, and purchase a high quality chair.
Take it from me, my back feels great after prolonged sitting on my gaming chair.
I use Secret Labs Omega chair, however if you're looking for a cheaper brand I suggest AK Racing/DX Racer (both have combined forces and are now the same brand).
Want to read about more chairs? Read some good reviews here!
And of course, if you can, go to a physical store and try before you by.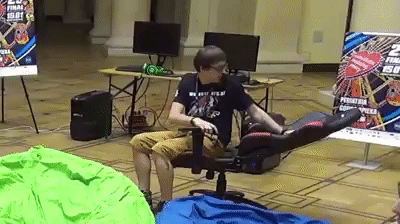 So… streaming hardware is expensive.
The good news is that good quality hardware can last years and make your gaming experience that much better!
Plus, if you ever wanted to pursue other creative passions like acting, singing, video editing etc, the hardware definitely can help you with these.
There's plenty of extra hardware that I didn't get a chance to write about yet – let me know if there's any other products you would like me to talk about and I will add it in a future article.
Keep your eyes peeled on our socials for more articles!
Don't forget to sign up for the Tribefire beta for a new and awesome way to grow your streaming community!
If you have any questions I'm always happy to help! Feel free to post questions below or DM me on twitter.
Aim for the stars,
Luna