Popular Twitch streamer and Tribefire content legend Luna talks you through her streaming software advice. This is not one you want to miss!
Last week we spoke about hardware for streaming, and this time around I'll be divulging my favourite stream software picks, as well as offering other alternatives. But, low key, my opinion is almost always right!
I am not affiliated or paid to speak about any of these programs in any way – except for Tribefire, of course.
Let's start with the obvious…
1. Streaming Program
There's a few you can pick from. In fact, Twitch has a good list of streaming programs you can check out!
And good news is that you can use them if you stream on Mixer or YouTube as well!
Essentially, OBS and XSplit were the major competitors for years. Recently, Streamlabs (what was a browser based stream tool) took a big step into the market and now offer what is called StreamlabsOBS or SLOBS. The name does not give the best visual, I'll admit.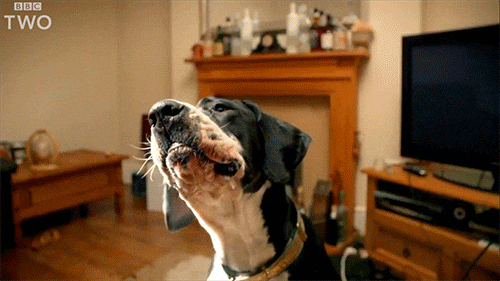 These are the biggest and most used stream software out now:
My favourite of the three is SLOBS for its easy integration of scenes, and cloud based so you can stream anywhere, anytime. Yes, even on your phone!
If you want to download PC SLOBS free of charge use this link!
Full disclosure: this is an affiliate link, so I get a tiny bit of money from each download. But you don't get charged any extra!
2. Bots
How do I get a chat bot to tell people to stop backseat gaming?
How do I tell people I'm awesome and they should follow my social media pages every 15 minutes without lifting a finger?
I hear you, folks.
That's why you need software that can help you with all of this and more!
Since robots were invented we gave them jobs humans didn't want to do, and streaming is definitely no different.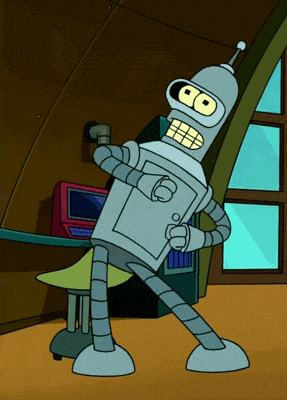 These are the most popular streaming bots:
I know I've been a huge Streamlabs fan girl so far, but I actually don't use their chat bot! My favourite is Stream Elements. Along with adding commands, it comes with cool browser software like creating competitions!
So you like the idea of having seamless software that links things together? Well that brings me to my next point…
3. Streaming Tools
How do I get a scary face to pop up on stream?
How do you make donation goal to dress up as Yoda?
Eager to learn aren't you! Well my Padawan, I will teach you the ways of the streamer!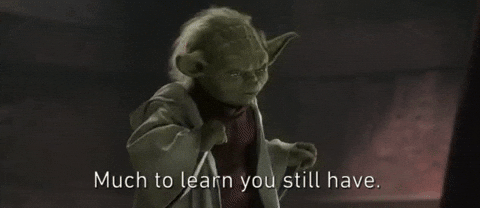 These tools are integrated to help make things a lot more simpler for your streaming experience.
The top two tools I recommend are (totally free btw):
They have awesome guides on their websites on how to set things up. Totally worth spending the time reading them to have a professional feel to your stream. GL HF!
They both offer many awesome features like:
Chat Bot
Ready to use overlays
Song request options
Detailed stream reports
Donation page
While we're on that note (get it, money comes in notes?)
4. Donation/Tips
Who doesn't like money?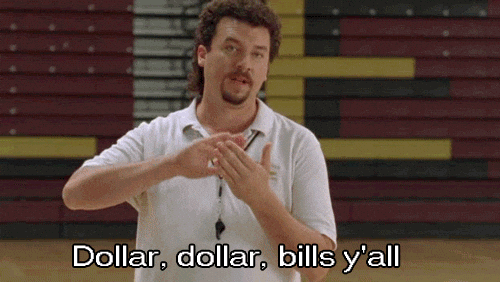 This isn't to say that everyone streams with the intent to make money – but there are many people out there who may want to support you and your streams.
So creating an alert with a song and a GIF that pops up for every donation can be a way to show your appreciation! (That rhymed!)
Some ways to do this is by:
For alerts to pop up when you get a donation though, you need to connect it to stream tools that's linked to your stream (see point 3 for those tools!)
One thing to note is that you will need a PayPal account to process transactions. They do take a tiny bit of money from every donation, but that is standard from a transaction service. Plus, they help with things like 'charge back' (when someone tries to reverse their payment).
Make sure you have a disclaimer on your stream panels somewhere saying that donations are 100% non refundable, that will cover you in case someone does try to charge back.
You can make a business PayPal which offers things like using a business name instead of a real name when people send you money and vice versa (this is important when you're a super famous streamer like me, I don't want to get hounded by the paparazzi!)
Speaking of fame, don't forget to give back to the people who got you there…
5. Community
No – not the hit TV series (although it is hilarious). Many successful streams are based on the people brought together and the community that is created.
It's a powerful and awesome thing, having people chat, laugh, become friends all on your stream!
What about after the stream ends? For many viewers, they congregate on places like:
Because humans love to be social, it makes sense to create your own community server.
My favourite option is Discord, because it offers a lot of customisation and you can connect it to twitch – you can use your twitch emotes and give your subs a special role!
OK, now I'd love your permission to plug you big time!
Here at Tribefire HQ, we know how difficult it can be to keep your community super engaged. It can be like herding cats. Or like the time your apartment was on fire while your pizzas got cold.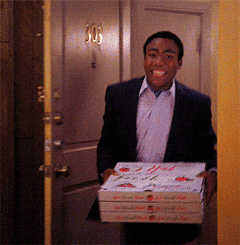 From our experience running Tribefire, we've learnt that the most successful streamers don't necessarily have the most fans but have the most engaged fans. The sorta fans that share everything you post, tell their friends to check you out and buy all of your merch.
So at Tribefire, we're building a platform that tracks your fans across Twitch, Twitter and Discord. They earn points and Cookies (nom nom) for doing all of the important things like following, retweeting, chatting, cheering, subscribing etc.
They level up within your Tribe and can use your Cookies to claim rewards, buy merch and enter giveaways.
We know this will help you incentivise your fans to stay engaged across all of your most important platforms. It will make the experience of being your fan much more exciting too!
If you want to sign up for the beta wait list – click here
That's my top 5 streaming software, of course I have SO MUCH MORE to talk about – and I can't wait to keep writing more awesome articles for you all. Let me know if you have any topics you'd like to see me write about in the future!
If you have questions, queries or opinions – be sure to write in the comments below, and catch me on Twitter, or join my Discord.
You can also check out my awesome new streamer merch 😉
Aim for the stars,
Luna